2023 marks the 90th anniversary of the 1930's New Deal. To celebrate this milestone two unique calendars are offered highlighting the art of the
Works Progress Administration (WPA) and the Civilian Conservation Corps (CCC).  Revenues from both calendars will support the organizations and endeavors that  keep this Great Depression New Deal history relevant.
2023 New Deal art calendars by Kathleen Duxbury are $19.33, plus tax and shipping and are available here.
2023 – New Deal 1939 WPA Federal Art Project Poster Division Calendar
2023 New Deal CCC Art – Marshall Davis – Artists of the Civilian Conservation Corps
Thank you for your support.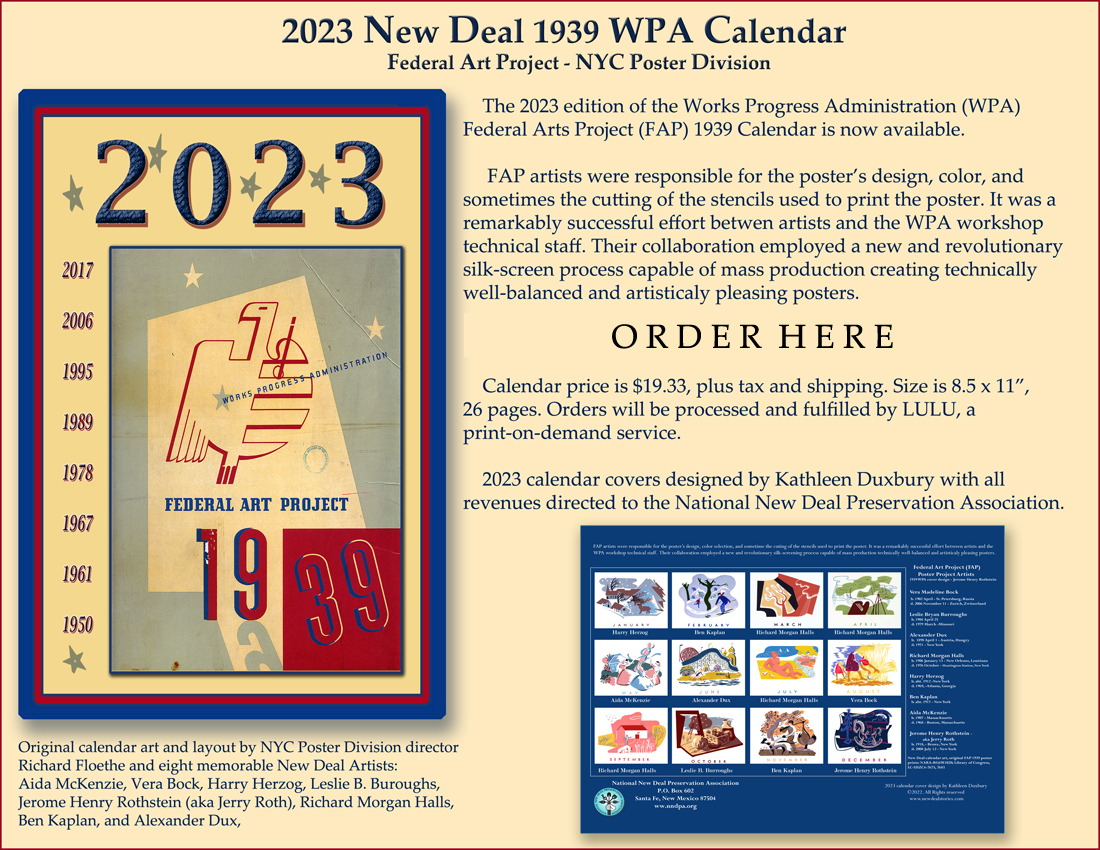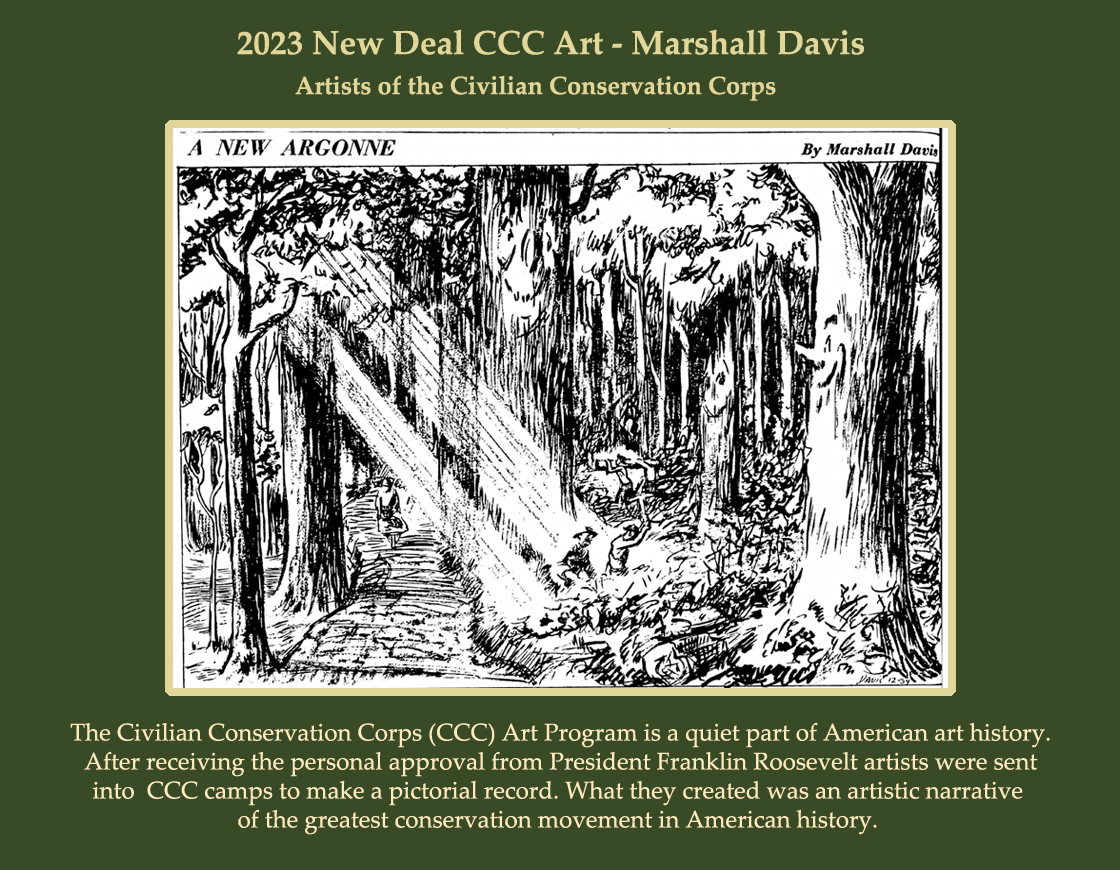 Calendar orders will be accepted and fulfilled by the LULU print-on-demand